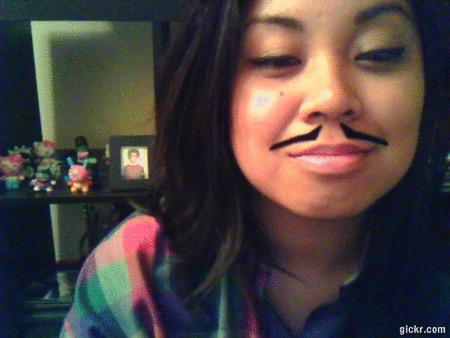 The 'stache bash was a real success. Curated by Samer Fouad, who by the way is one of the most nicest and creative person I know. Located in the Index Art Center, great space! It was my first time ever being inside.
Anyways, walked up with my thin, villain moostache and had great conversations with Vicer, Ana, Wilma, and Ibrahim. It was just great supporting the arts and well, supporting the city of Newark. Highlight of the night was seeing Deana, she looked amazing.
Best mustache: Frida Kahlo & Cigarette 'Stache
Newark, you served my Saturday night! More pictures after the jump, yo!